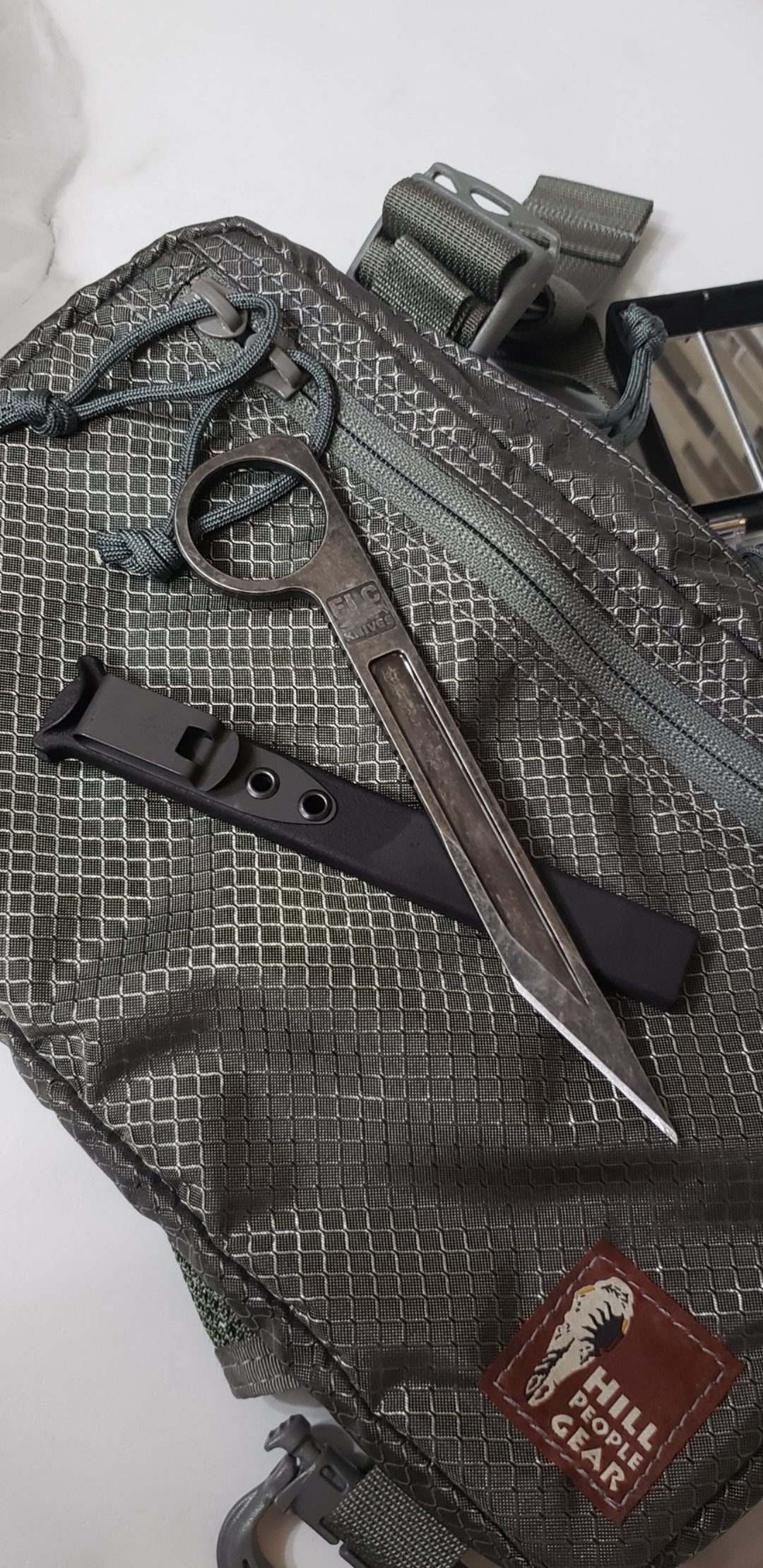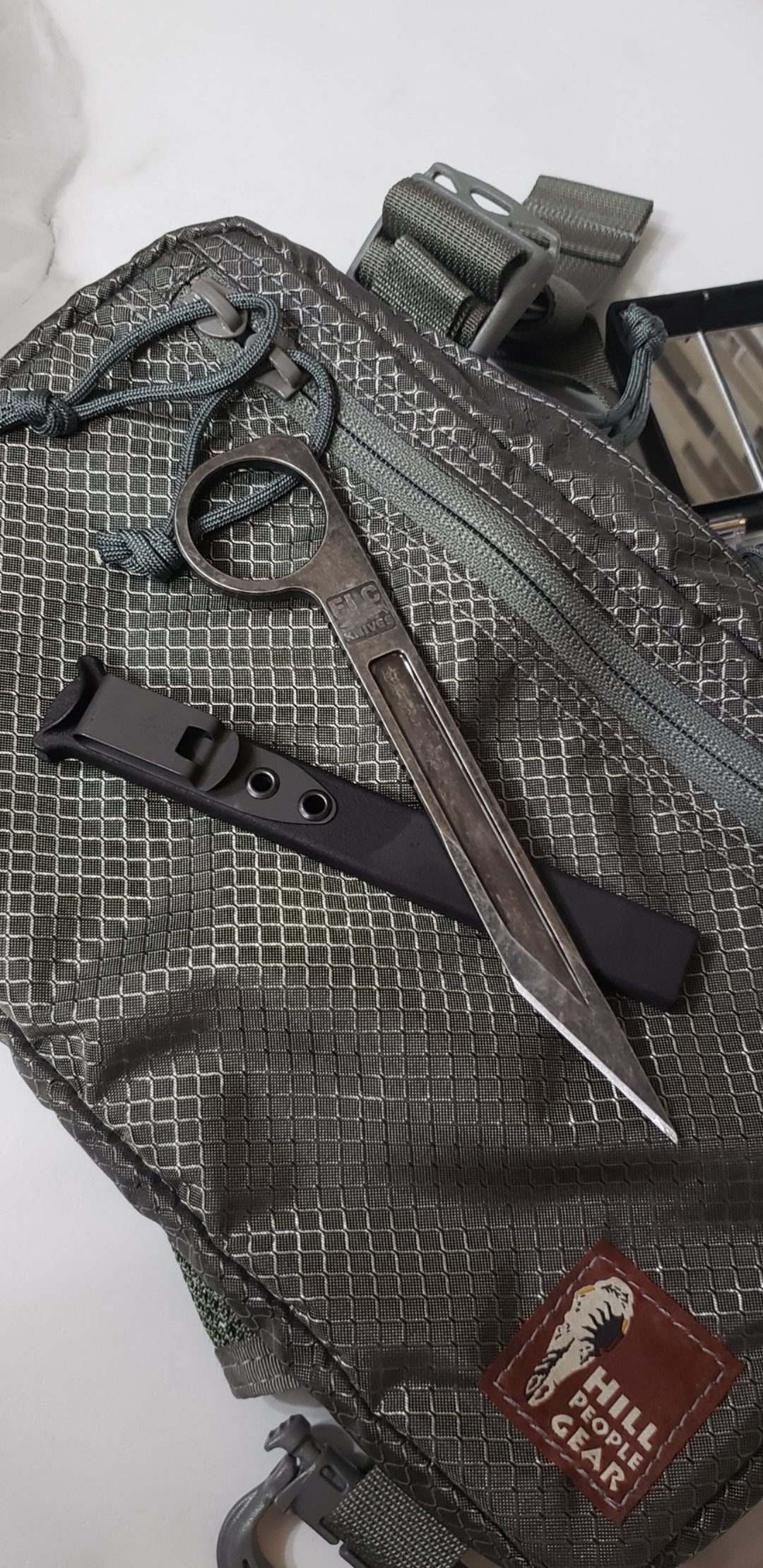 No.6 Forward Edge Variant
$199.95 USD / Sold Out
I have been getting behind on shipping due to order volume, email me if you have urgent need.
Features:
-3/16" thick A2 steel.
(oil it and care for it like a fine firearm and it will take good care of you)
-tool in sheath is approximately 7 and 3/8" long, the sheath adds VERY little to the length.
-weathered finish (keep it oiled).
-designed to transition from Inside Waist Band to Plate Carrier.
(also lots of guys carrying these in their pants pockets)
-sheath fits in molle loops.
-ambidextrous sheath (option to purchase extras in the store).
-full size drain hole.
-clearance groove in blade for backside of eyelets, keeps sheath slim.
-Discreet Carry Concepts spring steel clip.
-weight = 92 grams (.203lbs)
Freshly re-stocked, but wont last long, sign up below if you missed out OR if you want to get a heads up before anyone else about new product announcements, product drops, or other relevant news!
www.flcknivesnewsletter.com
*Photo props not included.
*We want you to be safe and successful in all of your endevors. Know your local laws as well as the laws of anywhere you may frequent. Don't break them. We are not responsible for your actions nor will we knowingly ship any product to an area where its possession is prohibited. By purchasing you agree that you know your local laws, are acting in accordance with them and agree to accept all risk with regards to customs seizing your package. We cannot be held responsible for the actions of any countries customs. Please check into it if in doubt.